Some musicians are known by name — and sometimes by first name only.
Then some musicians are known by sound.
They're behind the masterful guitar links and pulsating drumming of some of music's greatest hits since rock and roll began. They've played with superstars, but they are all superstar musicians themselves.
Without unsung studio musicians, popular music wouldn't be the same.
Gerard Zappa discusses below, a few of the great studio session players behind the greatest songs ever recorded.
The Wrecking Crew
This collective of Los Angeles-based musicians can be heard on tens of thousands of songs. The Crew's influence is difficult to overstate.
Through the 1960s and 70s, the Wrecking Crew was the house band du jour for everyone from Frank Sinatra to the Beach Boys.
Prominent members included guitarist Tommy Tedesco (heard on such classics as the Ronette's "Be My Baby"), bass guitarist Carol Kaye (the distinctive solo on "River Deep, Mountain High"), and drummer Hal Blaine ("Mrs. Robinson," "Monday, Monday").
The group was the subject of an acclaimed 2008 documentary.
Jeff Porcaro
If you listened to any music from the late 1970s through the early 1990s, you likely heard Porcaro's drumming. Well known for his work with bands such as Toto and Steely Dan, Porcaro also worked with everyone from Eric Clapton and Paul McCartney to Diana Ross and Bruce Springsteen.
One of Porcaro's unique drum patterns is heard in Toto's landmark song "Rosanna."
The Funk Brothers
The backup band for every Motown act from 1959 through 1972, this group of Detroit musicians (the core team numbered 13) played on numerous hits, from Stevie Wonder's "Signed, Sealed, Delivered I'm Yours" to the Temptations' "My Girl" and Gladys Knight and the Pips' "I Heard it Through the Grapevine."
The lineup changed over the years, but among them were bassist James Jamerson and drummer Benny Benjamin.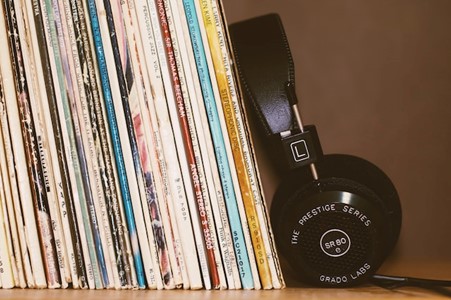 James Burton
Guitarist Burton made a name for himself at the age of 18 by playing the solo on the 1957 hit "Susie Q."
Though he was a Wrecking Crew Member, Burton branched out to tour with Elvis Presley as his lead guitarist for eight years. In 2001, none other than the Rolling Stones' Keith Richards inducted Burton into the Rock and Roll Hall of Fame.
Jim Keltner
Evidence of just how good Keltner was: He played drums for most of the Beatles members' solo careers (yes, even Ringo Starr), appearing on albums such as John Lennon's "Imagine."
He was also the go-to drummer in the 1970s for musicians such as Bob Dylan and Carly Simon but continued to work through the 1980s and 1990s as a drummer for Tom Petty, Elvis Costello, Sheryl Crow, and Gillian Welch. Even at 80 years old, he's still active.
The Muscle Shoals Rhythm Section
A group of musicians based in the group's titular Alabama town, Muscle Shoals Rhythm Section played on more than 500 recordings between the 1960s and 1980s. Members including Norbert Putnam, David Briggs, and Barry Beckett can be heard on hits by the Rolling Stones, the Staple Singers, and Aretha Franklin.
They even earned a shout-out in Lynyrd Skynyrd's legendary "Sweet Home Alabama."