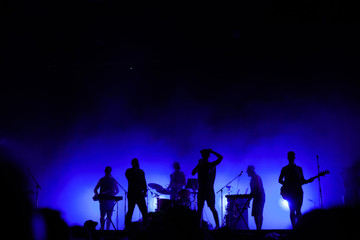 The music industry is an incredibly diverse space lined with different voices and forms of talent. Budding professionals as well as music enthusiast often look to seasoned veterans of the industry for their experience, insights, and expertise. To this point, a variety of professionals have a stood out as resources for individuals who would like to learn more about the industry and its impact.
Gerard Zappa is a professional musician who has dedicated his time to sharing his insights, ideas, as well as recent developments with music enthusiasts to contribute to key conversations within his space. Through a variety of resources that demystify the industry and give others the opportunity to learn more about music, Gerard Zappa hopes to increase the accessibility of information and key resources linked to his space.
About Gerard Zappa
Gerard Zappa is a professional musician and New York native, who relocated to Wooster and Cincinnati. He has decades of experience within the industry. Zappa got his start playing bass guitar, writing, and performing songs at 13 and further learned about the music industry through his internships at Columbia and Polygram Records while studying at St. John's University. Previously,
In 1984, Gerard Zappa formed the band Valentine alongside his good friend Adam Holland and their debut album received critical success. The band reformed as Open Skyz with a new deal from RCA Records and continued to innovate rock music for over a decade before the band's members decided to pursue other interests.
Gerard Zappa would later form the Steve Augeri band with former Journey lead vocalist, Steve Augeri, as well as collaborators and previous Valentine members Craig Pullman, Adam Holland, and Mike Morales. Since its founding, the band has continued to perform international tours. Gerard Zappa continues to show his passion for music through his career as a musician, producer, event producer, and writer as well. Fans and colleagues of Gerard Zappa speak to the profound energy that he contributes through his work both front and center and behind the scenes, and he consistently acknowledges the power that music has to bond communities.
Gerard Zappa of Wooster on Tips for Growing as a Musician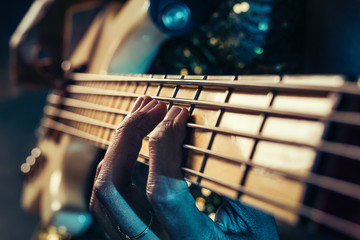 As a musician who has worked within the industry for decades, Gerard Zappa acknowledges that growing as a musician can be one of the most defining factors for maintaining longevity. Frequently up and coming artists ask Gerard for advice on how to grow as a musician, recognizing that continuously building on one's sound and remaining a student of the music is required for success. Here, Gerard Zappa of Wooster explores a few tips that musicians can use to grow their skills and acumen throughout their careers in the industry.
Practice, Practice, Practice
Even with a ton of foundational skill in your craft, practice is one of the most crucial components to improving as a musician. Gerard Zappa maintains that practice helps musicians work on their existing skills, learn new ones, and get their songs to the point of muscle memory. The amount of practice necessary to do well in the industry can be a surprise to some budding musicians who may think that success can come fast. Fast pathways to success are typically not longstanding. Practice allows musicians to get comfortable with their material, and this comfort is what leads the way to some of the most impactful riffs and performances. After all, it is hard to experiment without a strong concept of the fundamentals.
Listen to Music Within Your Space
To be a master musician is to be a constant student of your craft. Besides practicing, many keep up with changes within their space by consuming music created by their contemporaries. Aside from helping to stay inspired, listening to music helps musicians better understand the new sounds and styles that are dominating. For many musicians, this helps them experiment with new sounds and create work that pushes the boundaries of their genre. Listening to other musician's music can also play a critical role in remaining an active part of the community. When you play shows and see your contemporaries, it helps to be knowledgeable of their work and creative expression.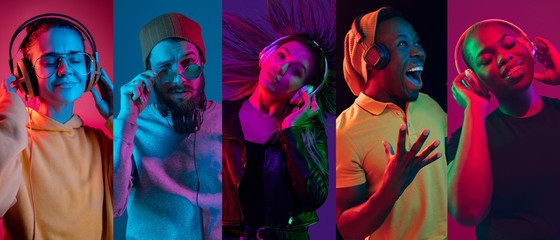 Stay Passionate and Motivated
Staying passionate and motivated to create great work is a vital component of growing as a musician. As is the case with any hobby or profession, some of the best work is produced from a place of passion, creativity, and motivation. Gerard Zappa of Wooster notes that there are a variety of ways to stay passionate and motivated to produce great music, and he encourages musicians to experiment with methods that work for them. Spending structured time writing and practicing is a method that makes sense for many musicians, but it is far from the only way to stay on track. Sometimes taking the time to hang out, have fun, and experience life can go a long way towards getting a musician motivated to get back to the music. When coupled with practice and dedication, there are many ways to continue to elevate your art and creative process.
Continue Creating
Without working on your craft, it is impossible to grow as a musician. Gerard Zappa speaks to how creating music, and a lot of it, is one of the most effective ways to elevate your sound, get all important practice in, and figure out what works. What some new musicians don't realize is that a group may have created hundreds of songs before their hits. The opportunity to try, or even fail, when creating new music is a common driving factor to creating a discography that you can be proud of as an artist. Remember that there are many ways to play a role in creating music. Gaining skills in songwriting, production, and musicality behind the scenes can also help musicians get an idea of how to bring sounds to the next level.
More from Gerard Zappa
Gerard Zappa recognizes that there are many people who would like to learn more about the music industry from an individual with a long history of experience. To this point, Gerard Zappa of Wooster hopes to include a variety of high-level resources and insights that detail the music creation processes, the realities of the industry, recent developments in the realm of rock music, and more. Future posts will address topics such as methods for distributing music, the impact music has on our mental health, and tips for newcomers looking to form their own bands.
Are you interested in learning more about the music industry from a seasoned veteran such as Gerard Zappa of Wooster? Be sure to check this website frequently for more insights, updates, and recent developments provided by Gerard Zappa.